Rosedale Two Way Spanish Immersion
Elementary School
Home of the Raccoons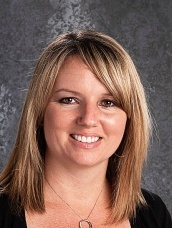 100 Oak Street, Chico, CA 95928
Phone: 530-891-3104
Fax: 530- 891-3164

Jo Ann Bettencourt, Principal
Tami Medearis, Office Manager
Maria Beas, Office Assistant - Attendance

Enrollment: 525
Constructed: 1953
School Colors: Red and Black
School Mascot: Raccoons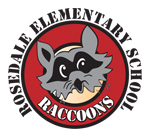 Message from the Principal
Jo Ann Bettencourt - Principal
Our first student store was a big hit for the students! The students were very happy to spend their "Moneda Mapaches". Thank you to Lindsey Viscarra for taking on the collection of items, organization and running the student store. She's already looking ahead to our next student store scheduled for Friday, March 3rd! We are still accepting donated items for the store. Mrs. Viscarra posted a wish list of items on the Rosedale Parents FB page. If you are able to donate items, please drop them off at the front office. Thank you in advance for your generosity and support of the store. We will also be looking for parents who might be able to help run the store in shifts on Friday. Please let Lindsey Viscarra know if you can help in any way!
Stand up to Bullying Day - Be the One!!!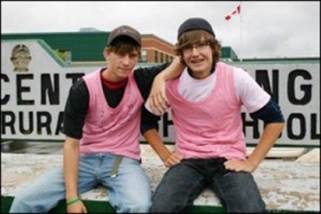 On Wednesday, February 22, all Rosedale Two Way Spanish Immersion students are encouraged to wear pink as we join other Chico Unified Elementary Schools and stand up to bullying! The tradition of wearing pink to stand up to bullying was first established in Nova Scotia. A new male student at a high school was bullied for wearing a pink shirt on his first day of school. Two older students heard about this and purchased pink shirts, which they handed out to classmates as a sign of their support for the new student. With the theme of
Be the One

,
our students will be asked to pledge to
be the one
willing to stand up when they see bullying. We know that when one stands up, others will follow. Standing up can mean saying something to those involved in the moment, inviting the targeted student to join in inclusive activities, or reporting to adults at home and school. More importantly, "being the one" means engaging in positive behaviors that build the kind of school and community we want to create for one another. We invite staff and family members to also "be the ones", by joining in wearing pink as a sign of standing up to bullying. We will spread kindness!
SHARES REWARDS
Did you know the Save Mart companies are committed to giving $4.5 million annually to schools and not-profit organizations in our communities? Through their Shares program, they donate up to 3% of their sales back to dozens of organizations that are right in our backyard! Don't miss out on your share! Earning money for your school or organization is easy; signup today by visiting escrip.com/shares and pick Rosedale Elementary as the organization you want to support. Sign up today!
Chocolate Sales
Our chocolate sales kick off assembly was last Friday, February 3. The kids were very excited to start selling chocolates! Permission slips were sent home. Please make sure to always exercise safety and always accompany your student when selling chocolates around their neighborhood.
Message from Rosedale
Thank you Rosedale PTA ~ The Rosedale PTA was kind enough to purchase our new Rosedale flags for our school. Thank you so much Rosedale PTA for everything you do for our kids and our school! WE APPRECIATE YOU!!!
After school Tutoring
~ Rosedale has after school tutoring available for students in grades 3-5 on Mondays and Thursdays in the computer lab from 2:30-3:45. Students will do an hour of iReady. One day will focus on math and one day will focus on English Language Arts. If you are interested in having your child participate in tutoring, please see Mrs. Bettencourt. We still have limited spots available.
PTA Store
***PTA Store will be open every 1st & 3rd Fridays of the month from 1 – 3 p.m. Come buy your Rosedale swag!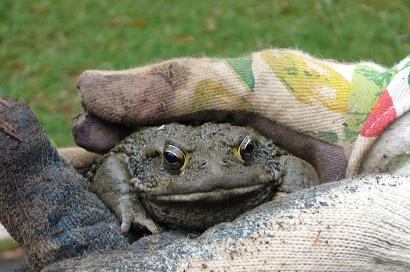 Important Dates
Friday, Feb.17th – Mon, Feb. 20 ► NO SCHOOL, President's Weekend
Wednesday, February 22nd ► Stand Up to Bullying Day – wear pink
February 27th – March 3rd ► 33rd annual Chico Science Fair
Wednesday, March 1st ► Spring Picture Day (only pre-orders)
March 13-17 ► NO SCHOOL ~ Spring Break
April 27th ► Open House @ 6 – 7 p.m.
***PTA Store will be open every 1st & 3rd Fridays of the month from 1 – 3 p.m.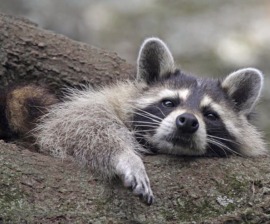 Chico Unified School District Code Red and Emergency Information
Bullying Prevention and Intervention
Social Media - Safe Guards
Common Core State Standards
Common Core State Standards for Parents:

Common Core State Standards: