Rosedale Two Way Immersion
Elementary School
Home of the Raccoons
100 Oak Street, Chico, CA 95928
Phone: 530-891-3104
Fax: 530- 891-3164

Tim Cariss, Principal
Tami Medearis, Office Manager
Maria Beas, Attendance

Enrollment: 575
Constructed: 1953
School Colors: Red and Black
School Mascot: Raccoons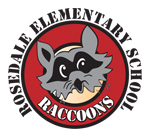 Message from the Principal

~This is a busy time of year for all of us here at Rosedale! I look forward to seeing all of you at our end-of-year assemblies, promotions, Field Day and Multi-Cultural Festivities! And as usual, we have a flurry of field trips and of course 6th grade Environmental Education Camp. Thank you in advance to all of our parent volunteers that make these events and field trips possible.
A huge thanks to our wonderful Rosedale PTA and families for the excellent teacher/staff appreciation week. Our entire staff was catered to all last week. We all definitely felt the love with delicious goodies for breakfast and lunch. A special thanks to Mea Bickel and Ana Nava for organizing the week.
Field Day
There will be a Field Day on the last day of school, June 4
th
. This year we are having a whole school picnic and student performances. Please mark your calendars for this great event! Volunteers are needed to run Field Day stations. Contact Todd Greene at (530) 591-0259 or by email @
[email protected]
Summer Intersession & Early Back Programs
Summer Intersession and Early Back programs. These wonderful programs offer an exciting and safe learning environment for your child during the summer months. Summer Intersession will run Tuesday, June 9th through Friday, June 26th. Early Back will be Monday, July 27th through Friday, August 7th. The hours for both programs is 8:00 a.m. to 12:30 p.m. Please note that lunch will be served but breakfast will not. Summer Intersession will offer lots of physical activity, fun field trips and hands on learning. Early Back will have a fun academic focus. Please have your application for Summer Intersession turned in by Friday, May 29 to secure your spot. We will be taking applications for the Early Back program up to the last day of school.
Klean Kanteen Fundraiser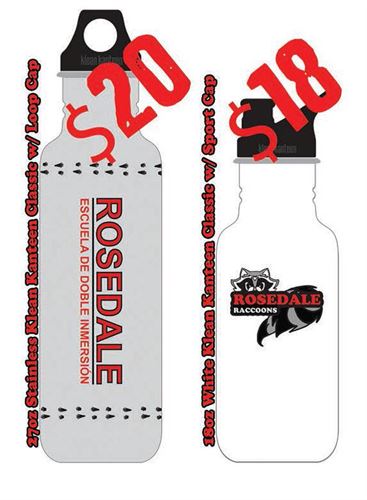 6th graders are hosting a Klean Kanteen sale to raise funds for environmental camp. We will profit 50% from each Klean Kanteen sold! Your support is greatly appreciated. Contact any sixth grade student to make a purchase, we will also be selling Klean Kanteens on Fridays after school by the side parking lot, and in the mornings in rooms 6, 9, or 11.
27 oz bottles= $20
18 oz bottles= $18
Students to 7th Grade in August
All students starting 7th grade in August will need proof of a whooping cough booster shot before starting school.
We strongly recommend getting your child vaccinated. Getting the Tdap shot now will not only help protect your child against the ongoing threat of whooping cough but will also meet the school entry requirement for junior high.
If your child has already obtained the Tdap booster shot, please send verification to the school as soon as possible.
Open Toed Shoes & Toys
With the warmer weather, we have seen more and more students come to school with opened toed shoes and sandals. Please remember that per Rosedale's dress code, opened toed shoes are not allowed at Rosedale.
Also, please note that toys are not allowed at school. These items can cause distractions in the classroom and on the playground. Unless it has been previously arranged by the teacher for show and tell, all toys should be kept at home. Thank you.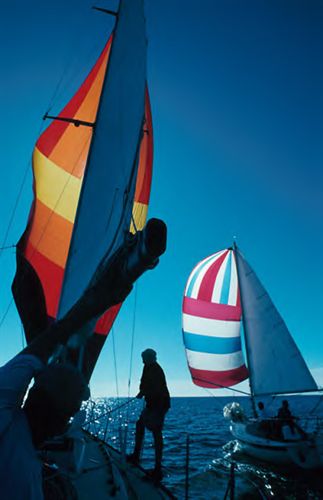 Upcoming Events
Monday, 6/1 ► School Site Council meeting ~ 2:50 @ PACE Center
Tuesday, 6/2 ► End of the year assemblies ~ Grade 1 @ 9 a.m. & Grades 2/3 @ 1:30 p.m.
Wednesday, 6/3 ► 6th grade Promotion ~ 9:30 a.m.
► End of the year assembly for grades 4 &5 @ 1:15 p.m.
Thursday, 6/4 ► Kinder (a.m & p.m.) Awards Assembly @ 9:45 a.m. - Kinder Playground
► Field Day ~ 10:30 – 11:30 a.m.
► Multicultural show ~ 12:00 – 2:00 p.m.
► Last Day of school ~ regular day
June 9 - 26 ►Summer Intersession
July 27 –August 7 ►Early Back
****First day of school for the 2015/16 school year is Monday, August 17th ****
Common Core State Standards
Common Core State Standards for Parents:

Common Core State Standards:
Chico Unified School District Code Red and Emergency Information
Chico Unified School District Links
Social Media - Safe Guards
Bullying Prevention and Intervention