Rosedale Two Way Immersion
Elementary School
Home of the Raccoons
100 Oak Street, Chico, CA 95928
Phone: 530-891-3104
Fax: 530- 891-3164

Tim Cariss, Principal
Tami Medearis, Office Manager
Maria Beas, Attendance

Enrollment: 575
Constructed: 1953
School Colors: Red and Black
School Mascot: Raccoons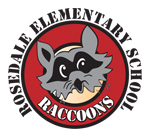 Message from the Principal

~ It is with mixed emotions that I am announcing that I will be leaving Rosedale following this school year. I have accepted a new position outside of the school district. I have truly enjoyed working with you and your children over the past few years. I will miss the students, staff, and families that make the Rosedale community so positive and unique!
One thing that became clear to me as soon I got to Rosedale is that everyone at Rosedale puts out a tremendous amount of effort to make this program work. Rosedale students are unique in that every student is learning a second language, whether it is English or Spanish. The energy and focus that this learning takes is tremendous. The program depends on significant amount of parent support to be successful. This includes homework help (often in a language that parents aren't familiar with), volunteering, supporting their child through the trials of learning in another language, and often times driving far across town just to get to school. Teachers and staff members at Rosedale shoulder a heavy load. The complexities of teaching in two languages involves a large amount of planning, searching out additional curriculum, monitoring student progress in both languages, and translating teaching resources. The commitment made by all members of this community to the immersion program is what makes it work. I know that this commitment will continue far into the future and that this school will continue on its journey of constantly refining our program to provide better and better services to the students of Rosedale.
Rummage Sale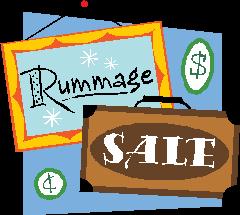 6th graders will be hosting a rummage sale from 7:00 am -12:00 pm in the Multipurpose Room on Saturday, May 9. Please come and show your support, all proceeds will help fund environmental camp. If you have any new or lightly used items to donate, please drop them off in rooms 6, 9, or 11 after school from 2:30-4:30. Thank you for your ongoing support!
Thanks You Mom's
Mom's presented Rosedale with a big check in the amount of $2050.00 last week! Rosedale participated in this fundraiser during the month of March. Thank you to all our parents, family, friends and supporters who visited Mom's and helped our school! Thank you Mom's for being such a great Rosedale partner!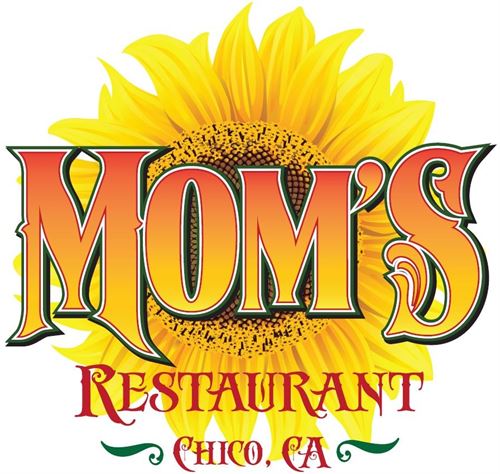 Klean Kanteen Fundraiser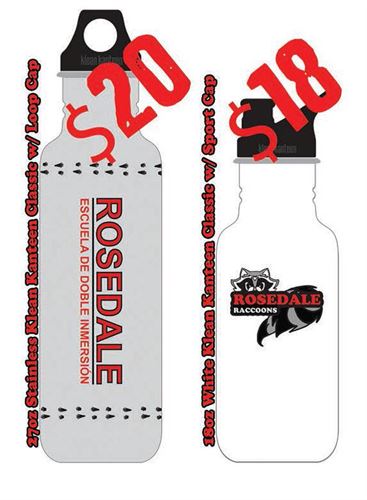 6th graders are hosting a Klean Kanteen sale to raise funds for environmental camp. We will profit 50% from each Klean Kanteen sold! Your support is greatly appreciated. Contact any sixth grade student to make a purchase, we will also be selling Klean Kanteens on Fridays after school by the side parking lot, and in the mornings in rooms 6, 9, or 11.
27 oz bottles= $20
18 oz bottles= $18
Students to 7th Grade in August
All students starting 7th grade in August will need proof of a whooping cough booster shot before starting school.
We strongly recommend getting your child vaccinated. Getting the Tdap shot now will not only help protect your child against the ongoing threat of whooping cough but will also meet the school entry requirement for junior high.
If your child has already obtained the Tdap booster shot, please send verification to the school as soon as possible.
Open Toed Shoes & Toys
With the warmer weather, we have seen more and more students come to school with opened toed shoes and sandals. Please remember that per Rosedale's dress code, opened toed shoes are not allowed at Rosedale.
Also, please note that toys are not allowed at school. These items can cause distractions in the classroom and on the playground. Unless it has been previously arranged by the teacher for show and tell, all toys should be kept at home. Thank you.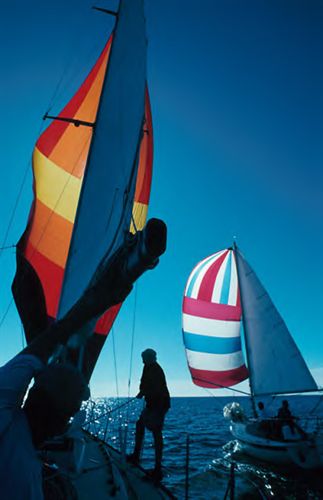 Upcoming Events
April 30th ► Open House @ 6:30 p.m.
May 13th ► 3rd Annual Family BBQ - Regular Lunch Times. Free & Reduced Apply. Adults and Siblings $3.50
May 15th ► Parent request window closes
May 25th ► NO SCHOOL - Memorial Day
June 3rd ► 6th grade Promotion - 10:00 AM
June 4th ► Field Day/ Multicultural show/Last Day of school Parents welcome! Please note that this will be a regular day.
Common Core State Standards
Common Core State Standards for Parents:

Common Core State Standards:
Chico Unified School District Code Red and Emergency Information
Chico Unified School District Links
Social Media - Safe Guards
Bullying Prevention and Intervention