Rosedale Two Way Spanish Immersion
Elementary School
Home of the Raccoons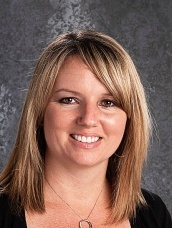 100 Oak Street, Chico, CA 95928
Phone: 530-891-3104
Fax: 530- 891-3164

Jo Ann Bettencourt, Principal
Tami Medearis, Office Manager
Maria Beas, Office Assistant - Attendance

Enrollment: 591
Constructed: 1953
School Colors: Red and Black
School Mascot: Raccoons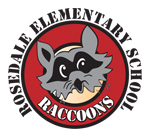 Message from the Principal
Jo Ann Bettencourt - Principal
Our library has a wonderful opportunity to get some new books, but your help is needed. We have a wish list set up on Amazon (see link below). You can go to the list, simply purchase the item(s) on the wish list and they will be delivered to our school. What a great opportunity to give back to Rosedale during this holiday season. On Dec. 10, during our evening with Santa, we will be hosting a book fair in our library. Watch for a sign-up genius to be coming your way soon as the librarian will need help with the book fair.
https://www.amazon.com/gp/registry/wishlist/19KR2KNJ0MENY/ref=cm_wl_rlist_go_v
Jo Ann Bettencourt
October Rosedale Heros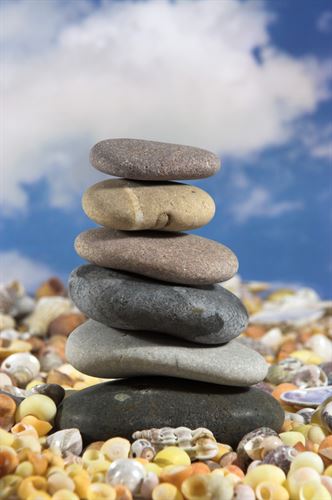 We'd like to take the opportunity to honor our Rosedale student heroes for the month of October. Please remember that Rosedale Heroes are the people that are:
H= Honest and Helpful E= Empathetic R= Respectful O= it Only takes One to make a difference
These heroes are: Kinder – Curiel – Abby; Landeros – Jack; Kraatz – Brianna; Taresh – Gavin
1st grade: L. Kinslow – Sabrina; Stuart – Shannon; Cassetta – Lorelai
2nd grade: Soto – Angel; Aguilar –Mark; Ramirez – Liam
3rd grade: Correa – Juliette; Camacho – Sammy; Miranda – Gabriel; D. Kraatz – Giselle & Santiago F.
4th grade: Collins – Nataly; Tadeo –Zarella
5th grade: D. Kinslow – Isabella; I Hernandez – Melania
6th grade: Grimaldo – Arnoldo
Rosedale News
District LCAP Meeting *** Please note that the date for this meeting was rescheduled***
The District wants your input on the district and school site LCAP. Please plan on attending this meeting on Thursday, December 17th @ 6:00 – 6:30 p.m. to listen to this important information. A District representative will be present at this meeting.
Stuff the Bus Annual Christmas Toy Drive – We are still taking your donation of a new unwrapped toy for this wonderful event. Donations are due in the office by December 1st. Thank you for your generosity!
Kindergarten registration will be Friday, December 11th from 8:00 a.m. – 3:30 p.m. – (in the computer lab)
Rosedale will only be registering siblings of current students. This will be on a drop in basis and you will need to bring with you, (1) birth certificate (2) a written immunization record from a physician, nurse or health department. Please remember that to enter Kindergarten in the fall, a child must be five years old on or before September 1, 2016.
Family Night with Santa/Silent Auction ~ This wonderful event is scheduled for Thursday, December 10th from 6:00 – 8:00 p.m. and will feature a dessert potluck and a craft activity room, and a presentation by our very own Ballet Folclórico group. A special appearance from Santa is scheduled as well! The silent auction will feature many items from many Chico merchants. Please be thinking about what you may contribute for your classroom project and basket for the silent auction. Secured items include: 4 Disneyland tickets, Dutch Bros gift cards, San Francisco Zoo tickets and much more! If you are interested in donating an item for the silent auction, please drop it off as soon as possible in the main office. If you would like to help with the silent auction please contact Mea Bickel @ [email protected]
The Rosedale Book Fair is coming Dec. 7 - Dec. 11! We could really use your help! We need cashiers and extra adults to watch the entry, supervise, and help keep shelves tidy. Shifts are available before and after school as well as 30 minute slots during our Evening with Santa! Just a little bit of your time will be a HUGE help. Please join us! View available slots and sign up HERE! or send email to [email protected].
Spirit Fridays
Reminder that every Friday is "Spirit Friday". Please remind your child to wear his/her Rosedale shirt to school every Friday.
Upcoming Events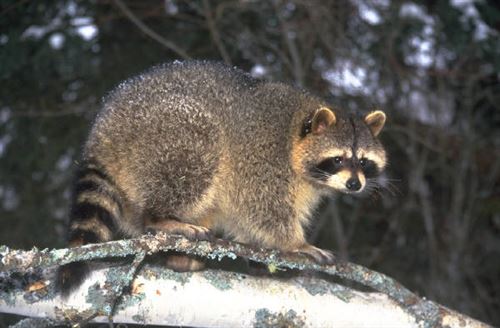 November 23rd – 27th ►NO SCHOOL – Thanksgiving break
Thursday, December 3rd ►Wake up to Reading 7:45 – 8:20 a.m. in the library
December 7 – 11 ►Spirit week – Mon – Hat Day; Tue – Pajama Day; Wed – Holiday Day;
Thu – Ugly Sweater Day; Fri – Rosedale Colors Day
Thursday, December 10th ► Evening with Santa 6:00 – 8:00 p.m.
Friday, December 11th ►Rosedale's Kinder registration day ~ siblings only
Wednesday, December 16th ► ELAC meeting @ 8:00 a.m. in the PACE Center
Thursday, December 17th ► LCAP meeting @ 6:00 p.m.
12/21/2015 – 1/1/2016 ► Winter Break – NO SCHOOL
Monday, January 4, 2016 ► First day back after Winter vacation.
Chico Unified School District Code Red and Emergency Information
Chico Unified School District Links
Bullying Prevention and Intervention
Social Media - Safe Guards
Common Core State Standards
Common Core State Standards for Parents:

Common Core State Standards: