Rosedale Two Way Spanish Immersion
Elementary School
Home of the Raccoons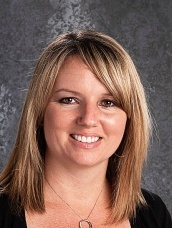 100 Oak Street, Chico, CA 95928
Phone: 530-891-3104
Fax: 530- 891-3164

Jo Ann Bettencourt, Principal
Tami Medearis, Office Manager
Maria Beas, Attendance

Enrollment: 599
Constructed: 1953
School Colors: Red and Black
School Mascot: Raccoons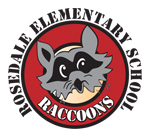 Message from the Principal
Jo Ann Bettencourt - Principal
Dear Rosedale Families,
Welcome back to school. The first day of school is always so exciting for students, families, and teachers. We are so happy to have you as part of the Rosedale family for the 2015-2016 school year. I am excited to be part of the family as the principal at Rosedale. For those of you who don't know me, I have worked for the past five years as the principal at Parkview. I was also an immersion teacher of grades K, 4, and 5. I am looking forward to getting to know all the students and their families. I have an open door policy so please stop by and introduce yourself when you have a minute. It is my personal mission to try and get to know as many student and parent names as possible.
You may have noticed the new solar project on the playground that has been added to our campus this summer. We are excited to be using solar energy to keep our school going. The solar panels will also provide much needed shade for students during the hot months of August and September. The permanent soccer goals had to be removed for now. We are working on trying to get them moved into a better location.
Parental involvement is very important to student success. I would like to encourage all of you to get involved as much as your time allows. There are several ways you can help. Teachers always need volunteers in the classrooms, parent chaperones on field trips, and special events. The PTA also needs your help to pull off the amazing events they have planned for your children. I would like to encourage you to try and attend PTA meetings and/or help with the events.
To save paper and other resources we are working on trying to make our newsletter "green". Please share your email with us so you can receive the newsletter electronically.
Jo Ann Bettencourt
Message from the Health Office
Parents please inform the office if your child has any health concerns that we should be aware of such as asthma, allergies or other conditions. Also if your child needs medications such as an inhaler or Epi-Pen please fill out an Authorization to Administer Medication form and have your physician sign and date. Return the form to the office with the medication in the original container. If you have any questions please contact Sharon our health aid at 891-3104 extension 103.
Job Announcement
~ Rosedale is looking to obtain interested candidates who wish to be on our Morning/Noon Supervisor Sub list. Parents who are interested in working 1-2 hours as a substitute supervisor, please come to the office to get an application.
Girls on the Run
Parents – Do you have a girl in 3rd, 4th or 5th grade? We are happy to announce that Girls on the Run will be offering a team at Rosedale this fall! Registration is open and 'run' through August 28th at 5 pm. Girls on the Run is WAY more than a running program. Meeting twice a week in small teams of 8-15 girls taught by certified Girls on the Run coaches, we teach life skills through dynamic, conversation-based lessons and running games. Running is used to inspire and motivate girls, encourage lifelong health and fitness, and build confidence through accomplishment. At each season's conclusion, the girls complete a 5K (3.1 miles) fun run. Completing the 5K gives the girls a tangible sense of achievement as well as a framework for setting and achieving life goals. The result—making the seemingly impossible, possible and teaching girls that they CAN.
Our fall 2015 season will begin the week of Sept. 7th 2015. Girls meet two times per week right after-school (days of the week will be determined by the head coach). The celebratory GOTR 5K fun run will be held Saturday November 14th in Bidwell Park.
Girls will be chosen by a random-draw lottery August 28th. You can visit our website at www.gotrbuttecounty.orgfor more information and to find the link to our registration page. The program fee is $120 with scholarship opportunities available, so have your girl grab her running shoes and join the Girls on the Run team!
Girls on the Run is SO MUCH FUN… for everyone! Would you like to make a BIG difference and lead girls at our school in a fun, empowering, confidence-boosting program? Girls on the Run is seeking coaches for our after-school program for 3rd-5th grade girls. Girls on the Run is a life-changing character development program. Our mission is to inspire girls to be joyful, healthy and confident using a fun, experience-based curriculum which creatively integrates running. If you would like to mentor a small team of girls, we'd love to hear from you!
The coach commitment is to meet with a team of no more than 15 girls 2X per week right after school for an hour and 30 minutes. You do not have to be a runner to be a coach - simply passionate about the mission of Girls on the Run, committed to working with a group of girls throughout the 12 week season and able to bring energy and joy to each practice. Practice days/times are determined by the head coach. If you are interested in coaching – please contact Claire Johnson, executive director of Girls on the Run at [email protected] or 530-636-0786.
Upcoming Events
****First day of school for the 2015/16 school year is Monday, August 17th ****
8/20 - PTA Meeting 6:30 in the library

8/25 - Back to School Night Primary, Grades K - 3 @ 6:30 p.m. ** No Child Care

9/1 - Back to School Night Intermediate, Grades 4 - 6 @ 6:30 p.m. ** No Child Care
9/7 - No School ~ Labor Day
9/22 ~ Fall Picture Day

CUSD Annual Parent Student Rights
Common Core State Standards
Common Core State Standards for Parents:

Common Core State Standards:
Chico Unified School District Code Red and Emergency Information
Chico Unified School District Links
Social Media - Safe Guards
Bullying Prevention and Intervention